Meet Laura
Powered by Teams is honored to collaborate with the industry professionals.   We find that when we work together – our ideas blossom, our options multiple and we have a blast creating magic with our clients' teams and leaders.  
"Changing the world requires a team."
~ Jeff Skoll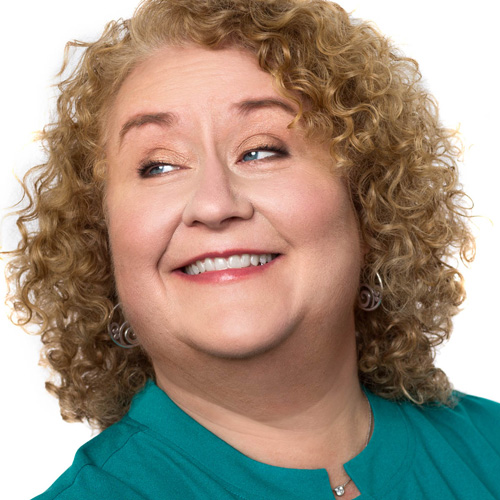 Founder & Principal Consultant
Early career ambition…Archeologist, just like Indiana Jones
What fuels my work… in my heart, I'm still an engineer who loves to build things.  These days – though – it's about building teams and leadership capabilities to reinvent the world of work.  I love being there for the "lightbulb" moments when people realize that what's really possible in their work.
Quote to lead by… "You want to be the pebble in the water that creates the ripple for change." (Tim Cook, Apple CEO)
Powered by… laughter, collaboration, & chocolate
Work can be a drag or a joy.  The difference often comes down to who we work with and how we work together.
Experience:
With 25+ years of product development experience ranging from R&D to marketing, sales and professional services – Laura has been involved in the design of electronics for space applications, aircraft engines, diapers, electric cars, complex software systems, and custom electro-mechanical systems at AT&T Bell Labs, Hewlett Packard, Agilent, Sales.com and eBay – as well as several startups you've never heard of.
Throughout her career – her most satisfying experiences have always been a member of a high performing team on a mission to achieve the near-impossible as soon as possible.   Laura is the Chief Operating Officer for the Business Agility Institute and the Founder of Powered by Teams – a Silicon Valley agile consultancy focused on helping leaders and their teams thrive in the midst of change.
Laura is active in the global Agile community where she co-founded the Women in Agile chapter in San Francisco and co-chaired the Coaching & Mentoring track for Agile Alliance in 2018 & 2019. She is a mentor for startup founders at Silicon Valley Ignite, and teaches Agile and Leadership Agility at Stanford Continuing Studies Program. Laura was named a "Silicon Valley Woman of Influence in 2019."
Training & Certification:
Prosci Change Practitioner
Certified Scrum ProfessionalÒ (CSPÒ), Scrum Alliance
Certified ScrumMasterÒ (CSMÒ), Scrum Alliance
Certified Scrum Product OwnerÒ (CSPOÒ), Scrum Alliance
Scaled Agile Framework Program Consultant (SAFeÒ SPC5)
Agile Coaching – ICP-ACC, ICAgile
Agile Team Facilitation – ICP-ATF, ICAgile
Agile Leadership – ICP-LEA, ICAgile
Certified Trainer of Training from the Back of the Room, Sharon Bowman
Certified Master Practitioner and Trainer of Neuro-Linguistic Programming, Association for Integrative Psychology
Education:
M.S. Mechanical Engineering, Virginia Tech
B.S. Mechanical Engineering, Virginia Tech