Collaborators
Reinventing the world of work takes a team!  No single consultancy can provide all the services you might need.  Powered by Teams collaborates with a select group of like-minded companies to create end-to-end engagements that can make your work sing.   Our success is built on a foundation of shared values, aligned approaches to work, and constant communication.

The Agile Leadership Journey™ Program is led by a cooperative of globally respected education and coaching guides and their organizations. Our collective goal is to develop the awareness and capability of leaders in highly complex, uncertain and rapidly changing environments to improve their business outcomes.
The Agile Leadership Journey Community is made up of an experienced, passionate, and articulate guides who collaborate and co-create in the ongoing design, delivery and growth of the cooperative itself, the program offered, and the leaders in our community. The program is rooted in the Agile Leadership Program started in 2011 by Pete Behrens at Trail Ridge and delivered to over 1,600 leaders world-wide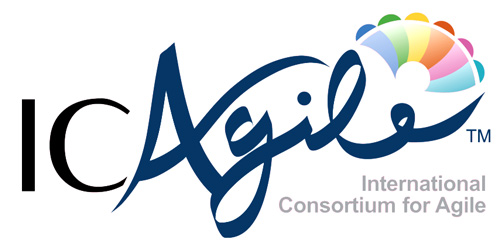 ICAgile (International Consortium for Agile ) is a community-driven organization that is changing the way people do agile by helping them become agile. Their mission is to help organizations achieve sustainable agility by focusing on the transformation of people, not just processes.
Powered by Teams is honored to be a member company with ICAgile, with some of our trainings and workshops are accredited by ICAgile.
We value that
ICAgile is an independent certification and accreditation body, not a training company with a conflict of interest in selling their own courses.
ICAgile relies on recognized subject matter experts and leaders to co-develop and maintain the learning objectives for each course. You don't have to wonder if the course you just took is missing an important topic.
ICAgile is methodology and framework agnostic. It recognizes that helping organizations become educated consumers of agile approaches is more important than pushing any particular agile framework.
ICAgile accredits both the course material and all instructors for a course offered by a member company. You can be confident in both the quality of the content and its delivery.