Unusually
Responsive
Resilient
Impactful
Fulfilling
Unleash the power of your teams & leaders to thrive in change by reinventing how they work.   
The impact that Laura has made with our team cannot be understated.  Our team has been more engaged, happier, and spending less time doing what they "don't want to" thanks to a lot of the changes that Laura has helped us to put in place. 
This workshop has been life changing. It transformed my ideas about how to lead my team. I realize that I don't have to do it like I was taught in Japan. I can do it my way.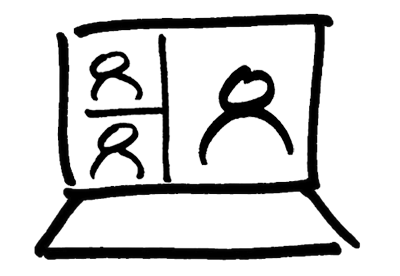 Not being face-to-face is no excuse for stifled collaboration, lack luster learning and one-way coaching conversations.  Our online solutions are not just a boring copy of an in-person event with all the interaction and sizzle removed.   Instead, our online solutions are designed from the ground up to engage your virtual teams through peer-to-peer discussions, interactive activities and breakout sessions. 
From the very beginning, we knew it wasn't going to be an easy Agile Transformation. It started when Mike gave us a [...]
What waters have you been swimming in lately?  Recently, I had the pleasure of attending a "Fishbowl" Meetup hosted by Mark Eddleston, cofounder [...]
When I was 7 or 8 years old, my best friend Donna's beloved Grandmother unexpectedly past away.  I remember arriving at school and [...]