Online Solutions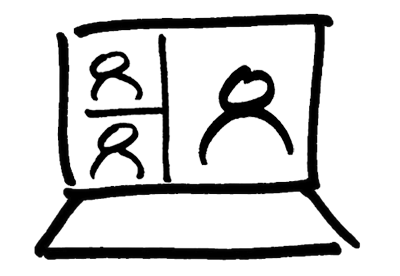 Countless organizations now find themselves needing to adapt quickly or risk survival.  Some are coping with unexpected exponential growth, while others need to reinvent what they do. Now.
Powered by Teams is no exception.  Our roots go deep in the belief that our best work happens when we are face-to-face with our clients.  We invest our time into developing immersive, interactive programs designed to engage participants' neurology for lasting, sustainable change.  We thought that in-person was so much more effective than "online."
And now it's a whole new world online with virtual teams as the only reality for much of business.
So now what?  We continue with design principles focused on immersive, interactive program development— but  redesigned to fly online.  It's not just a simple "lift and shift" port of presentation slides to online delivery.  It imeans rearchitecting the programs from the ground up – using technology and tools to support people and interactions, rather than having the technology constrain the interactions.
To be sure – working online with virtual teams can have a steep learning curve.  And a few activities like our LEGO  workshops didn't survive the move online (yet).   The remainder of our services are all now offered online for virtual distributed teams, including
We look forward to a new business normal where we have a choice of collaborating in person or online.  For now – we look forward to seeing you online!